Springfield Armory Hellcat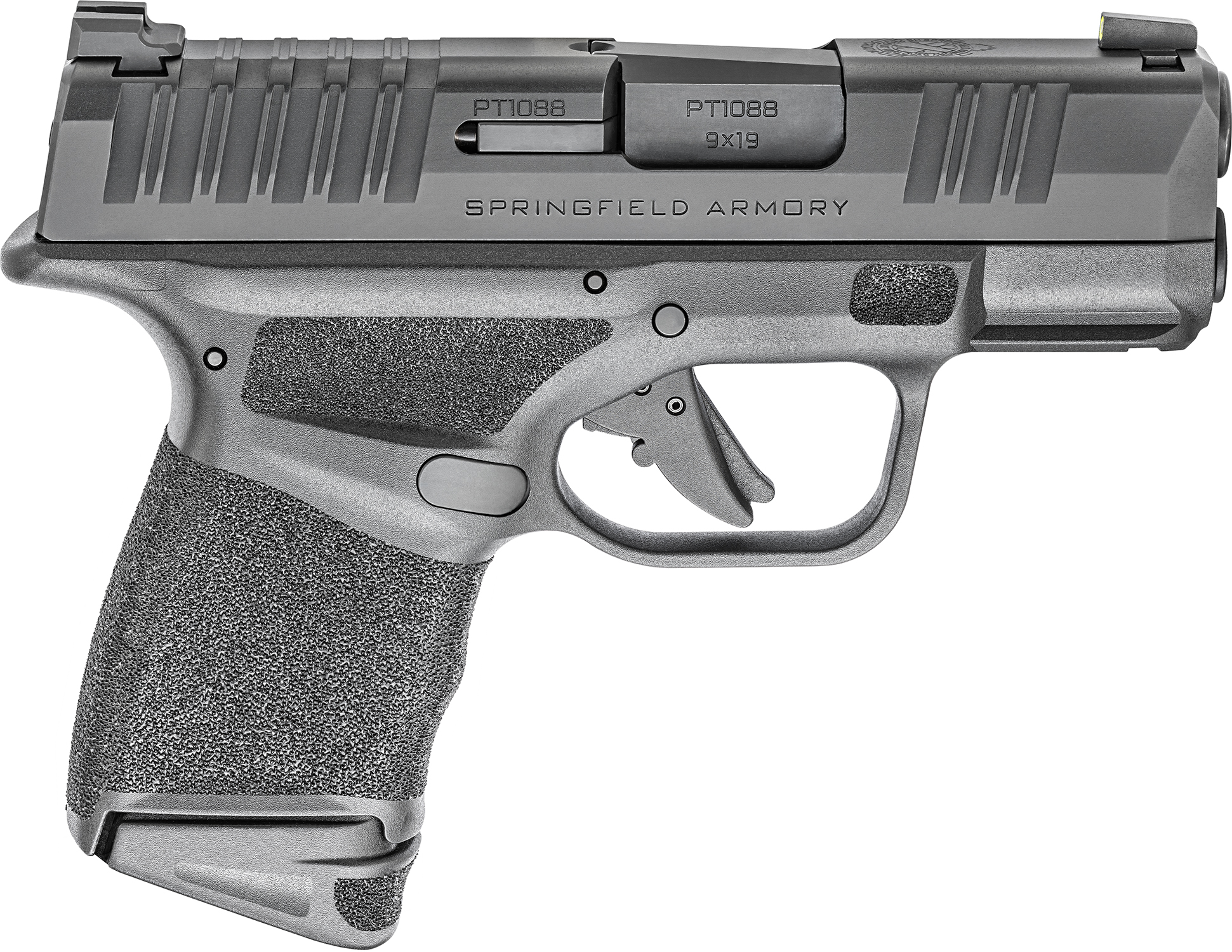 The Springfield Armory Hellcat: A Highly Concealable Firearm
If you're looking for a highly concealable firearm for personal defense, then the Springfield Armory Hellcat could be the perfect choice for you. This compact and powerful pistol has been designed to offer reliable performance in a small package, and it has quickly become a popular choice among firearms enthusiasts and concealed carriers.
In this blog post, we will take a closer look at the Springfield Armory Hellcat and explore its features, performance, and why it is an excellent option for anyone looking for a highly concealable firearm.
History of the Springfield Hellcat
The Springfield Hellcat was developed in 2018 and was released in September of 2019. It was designed and created with the purpose and intention of being a concealed EDC (Every Day Carry) firearm. At the time of its release, it held the distinction of having the highest magazine capacity of any micro-compact 9mm in the world. It has since surpassed its own achievements. It has been and still is the favorite EDC firearm by many around the world, including this writer. There have been some upgrades since its release, such as an updated trigger system.
Features of the Springfield Armory Hellcat
The Springfield Armory Hellcat is a semi-automatic pistol that features a striker-fired action. It has a polymer frame and a stainless-steel slide, which gives it a lightweight design that is ideal for concealed carry. The Hellcat features a 3-inch barrel that has been machined from hammer-forged steel, and it has a capacity of 11+1 rounds with the flush-fit magazine or 13+1 rounds with the extended magazine. Currently, there are also 15 round extended magazines available.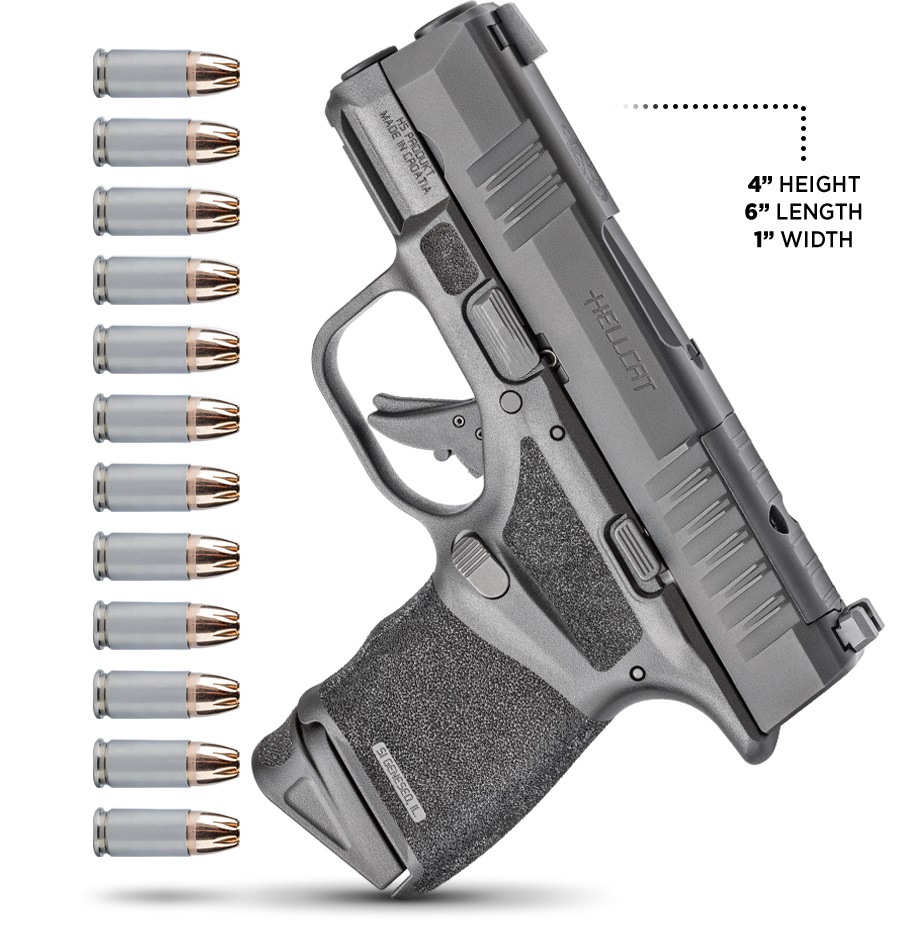 Unloaded, it weighs slightly over 16 oz and is 1 inch wide, 6 inches in length and 4 inches in height. Fully loaded with 15+1 rounds of standard 115 grain ammunition, it weighs only 25.8 ounces.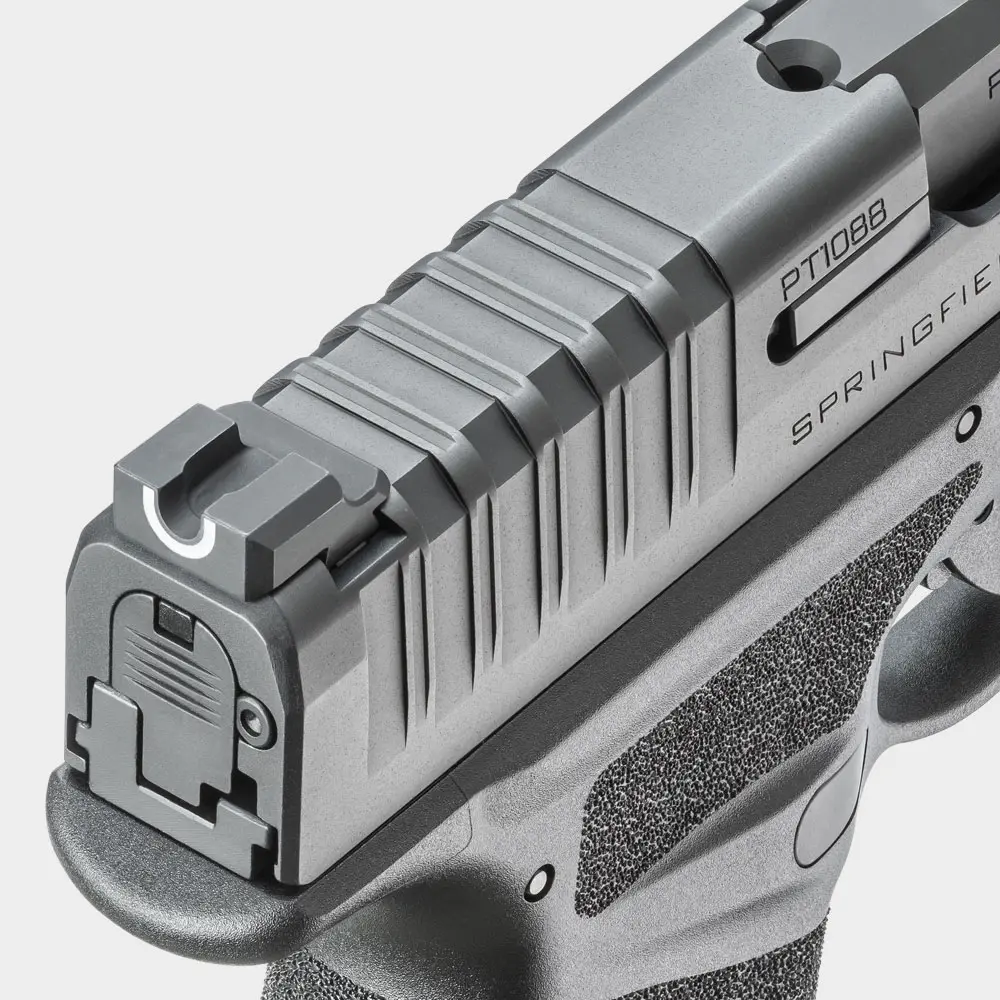 The slide has front and rear serrations. The rear serrations wrap around the top of the slide as well to maximize your grip on the slide. The serrations help with the manipulation of the slide from many different angles.
The pistol comes in two main variants: the standard model and the OSP (Optical Sight Pistol) model, which has been designed to accommodate micro red dot sights. Other variations include the RDP (Rapid Defense Package) which comes with a Micro red dot sight and a compensator pre-installed and a Pro version which is a slightly larger firearm. The Hellcat comes in 2 main color schemes; Black and FDE (Flat Dark Earth) but there are many variations and other colors available as well.
HELLCAT RDP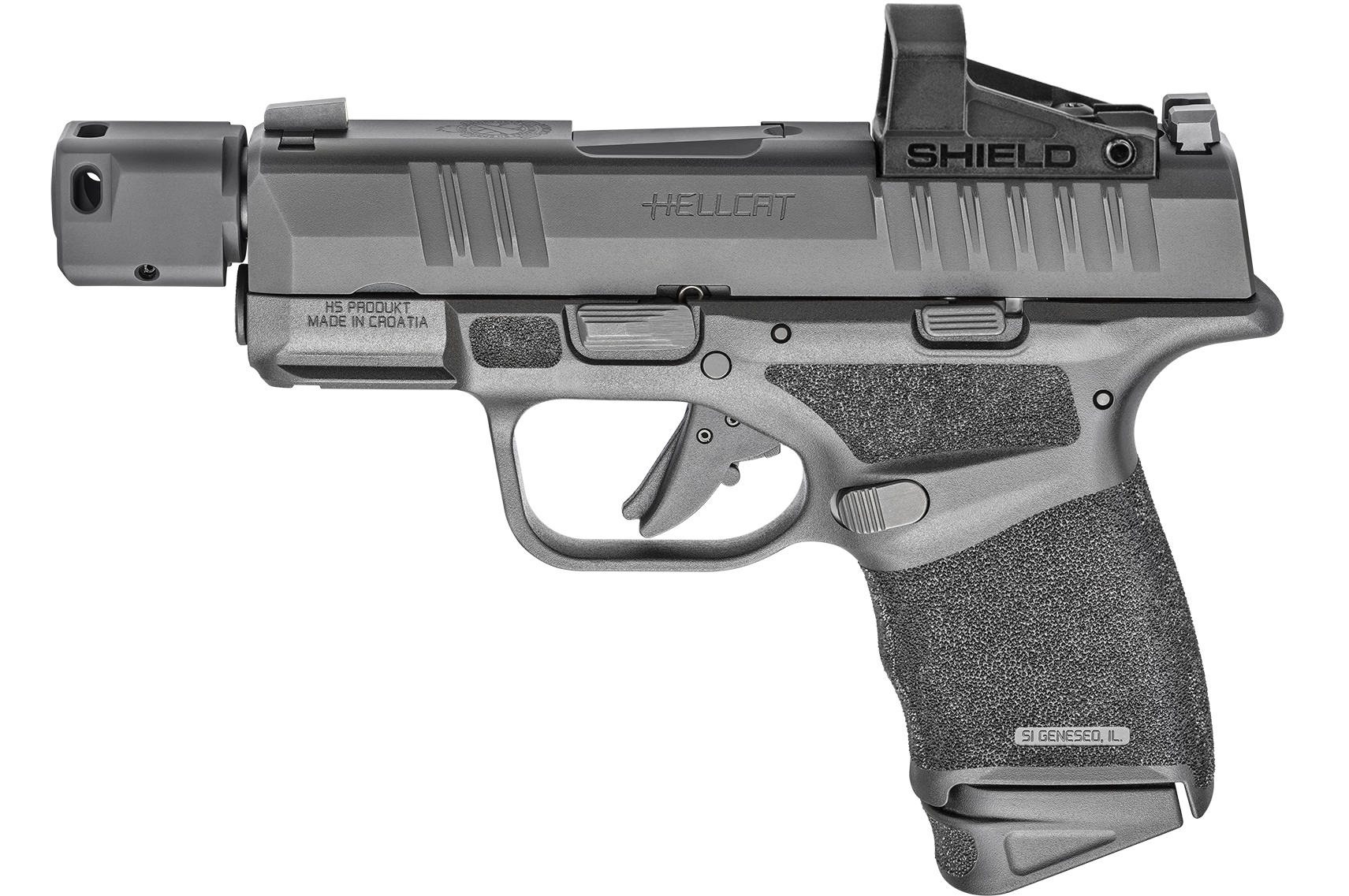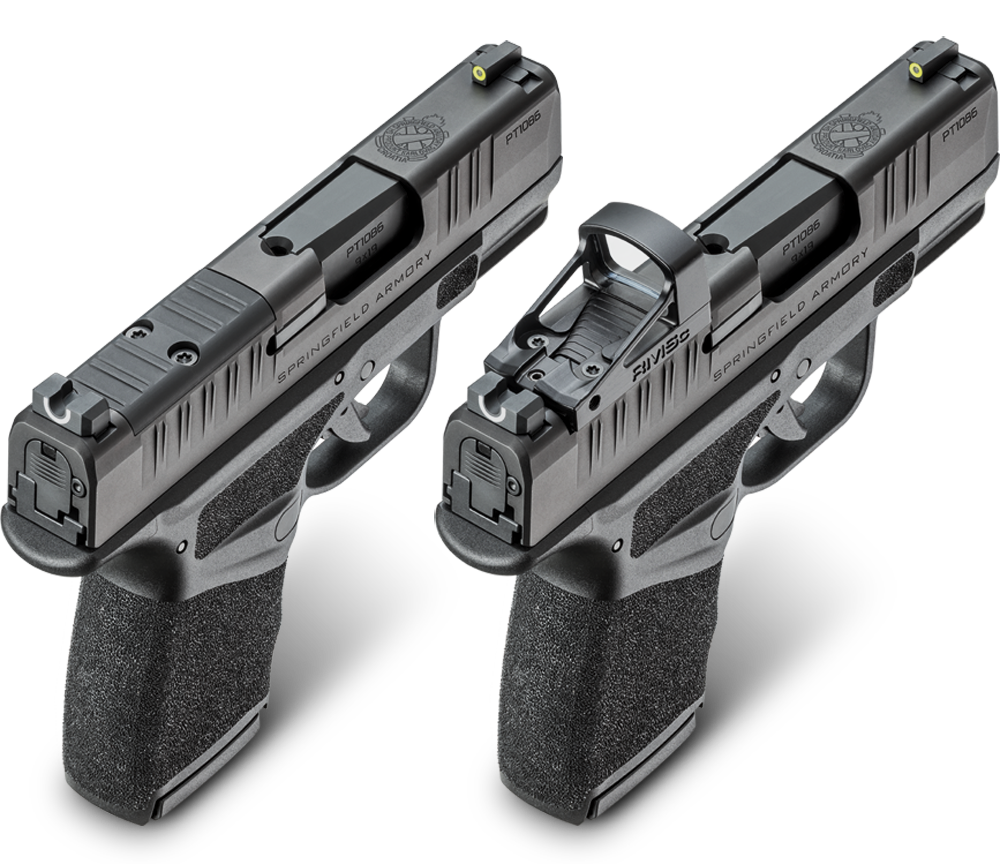 HELLCAT OSP (Optics Ready)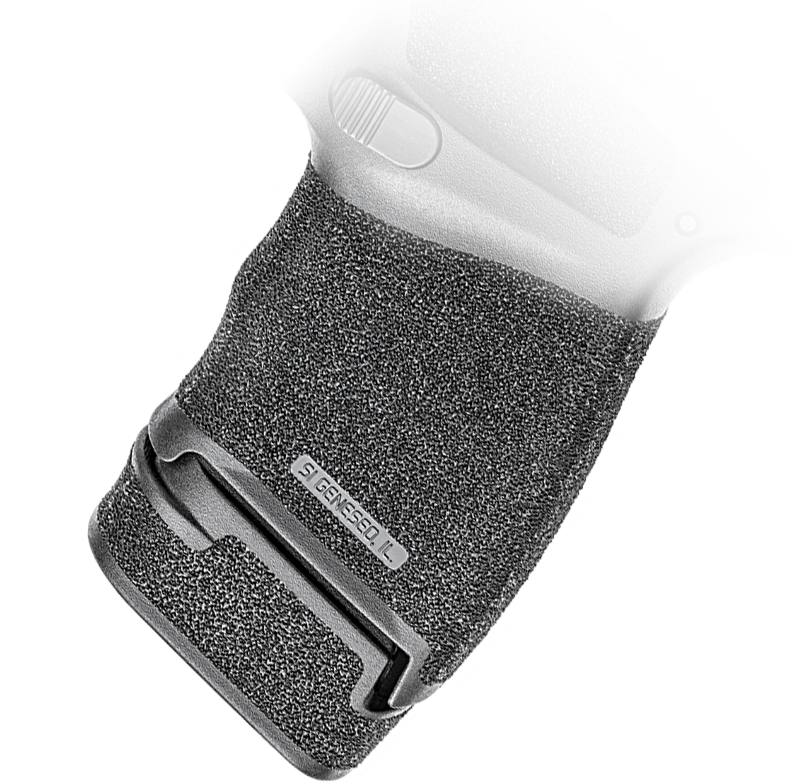 The Hellcat also has an Adaptive Grip Texture that ensures a secure and comfortable grip, even in wet conditions. Its unique texture is made up of varying patterns of tiny pyramid shapes of differing heights. The Adaptive Texture grips your hand the more you apply pressure. Even so, running your fingers lightly across the texture, can feel almost smooth, causing less friction on clothing.
In addition to these features, the Hellcat also provides a loaded chamber indicator at the top for visual confirmation that the firearm is indeed loaded or not. Please remember to treat every firearm as if it is loaded and make sure that you visually and physically check to make sure that your firearm is unloaded.
The Hellcat is also equipped with a non-proprietary accessory front rail that lets you add a light, laser or other devices that are rail mounted. This would be well suited to darker environments.
Performance of the Springfield Armory Hellcat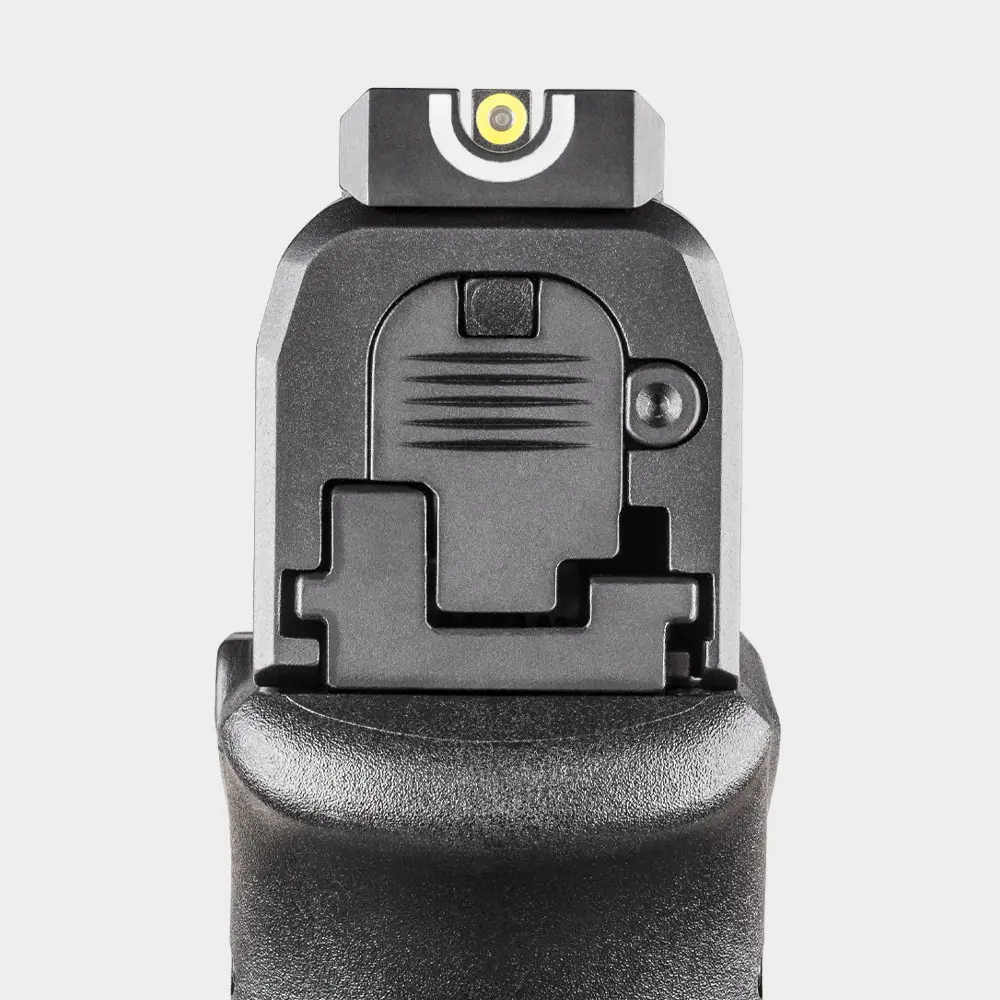 The Springfield Armory Hellcat has been designed to deliver reliable function and consistent accuracy. It has an excellent trigger with a smooth pull and short reset, which makes it easy to shoot accurately and quickly. The Hellcat also has a U-shaped rear sight and a high-visibility front sight that makes it easy to acquire targets quickly and get on target fast.
In terms of recoil, the Hellcat is surprisingly manageable for a pistol of its size. The pistol has a dual captive recoil spring that helps to absorb recoil and keep the pistol on target, even during rapid-fire shooting. The Hellcat also has a low bore axis design that helps to reduce muzzle rise and promote faster follow-up shots.
Why the Springfield Armory Hellcat is an Excellent Option for Concealed Carry
One of the primary reasons why the Springfield Armory Hellcat is an excellent option for concealed carry is its small size and lightweight design. The pistol's size and weight make it easy to conceal on your person or in a small holster for extended periods of time without causing fatigue or discomfort.
The Hellcat's larger magazine capacity is also a significant advantage for concealed carry. This extra capacity gives you more rounds at your disposal, which could be a life-saving addition in a self-defense situation.
Finally, the Hellcat OSP model's ability to accommodate micro red dot sights also makes it an exciting option for concealed carriers who want to maximize their accuracy and speed. For me, the rear U-shaped sight and front dot sight allow me quick target acquisition and I am very comfortable with the system. In the end though, its all about training and practice.
Conclusion
Overall, the Springfield Armory Hellcat is an excellent option for anyone looking for a highly concealable firearm for personal defense. Its lightweight design, reliable performance, and small size make it easy to carry discreetly, and its capacity, versatile modular design, and compatibility with micro red dot sights make it highly adaptable to various carry preferences and situations.
If you're in the market for a new concealed carry pistol, then the Springfield Armory Hellcat is certainly worth considering. It has quickly become a highly respected option among the community of firearms enthusiasts and concealed carriers alike. Remember always to handle your firearm with safety first in mind. Also follow all state and federal regulations regarding concealed carry.
At Mad Partners Inc, we have many of the Hellcat versions mentioned above. We also carry various accessories, such as, Holsters, magazines and of course ammunition.